Your pool should be a safe and relaxing place. Regular maintenance and cleaning are important for creating a worry-free zone. As you maintain your pool, you may find that pool repairs are needed. To keep your pool safe and running well, pool repairs should be addressed quickly so they don't become a larger problem or affect the longevity of your pool. Here are five of the most common reasons you may need a pool repair.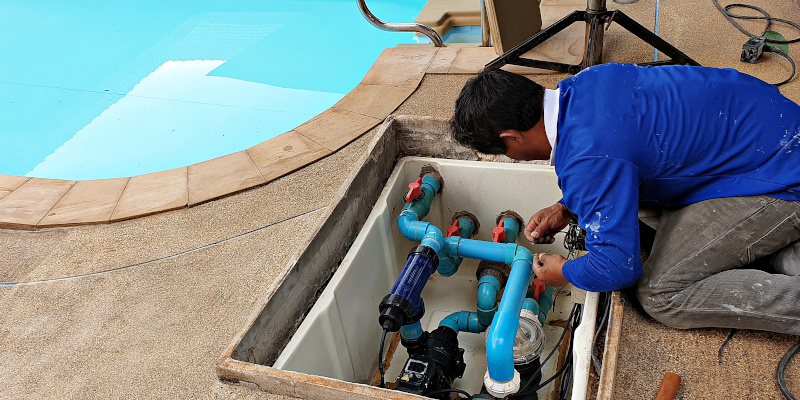 Pool Pump Problems. Your pool pump circulates water from the main drain through a filter and then back into the pool. If your water is murky or cloudy looking, your pump is not doing its job. If you notice a higher-than-average electric bill, a continuously running pool pump could be the culprit.
Malfunctioning Pool Heater. If your pool heater is not keeping your pool water the correct temperature, a pool repair is needed. If you notice corrosion or rust on your pool heater, call us immediately as this is a fire hazard and very dangerous.
Ineffective Pool Filter. Have you noticed an increase of debris in your pool? Check your pool filter. Repairing your filter can decrease the gunk in your water and keep your pool cleaner.
Leaky Liner. If the level of water in your pool lowers ¼ to ½ inch, you most likely have a leak in your liner. We can do a detailed inspection to find the source of the leak and have it repaired quickly.
Broken Railing. Railings and ladders are so important to the safety of the swimmers in your pool. We have specialized tools and parts to repair critical pool equipment.
If any of these issues occur in your pool, give us a call at Pool Professors. We have the specialized knowledge and extensive experience to address any of your concerns. With complete attention to detail, we can find a solution for your problem and provide an effective pool repair.